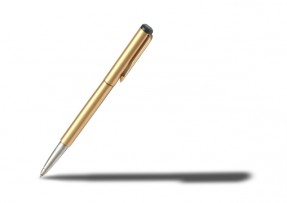 2.5 Hours         220/400 Marks
Whether the Leaving Cert is 9 months or 2 years away, it is never too early to start familiarizing yourself with the exam paper (unfortunately, there is such a thing as too late). This is especially true in the case of a language, which is not something you can learn off in its entirety in the run up to the exam. There will always be a new word, a different turn of phrase that you could use, but it's not about desperately cramming in as many fancy words and expressions as humanly possible before nervously regurgitating them in an exam situation. It's about being confident in the fact that you are aware of the exam structure, familiar with the content, and you have a good enough command of the basics to be able to answer almost any question articulately, calmly, and correctly.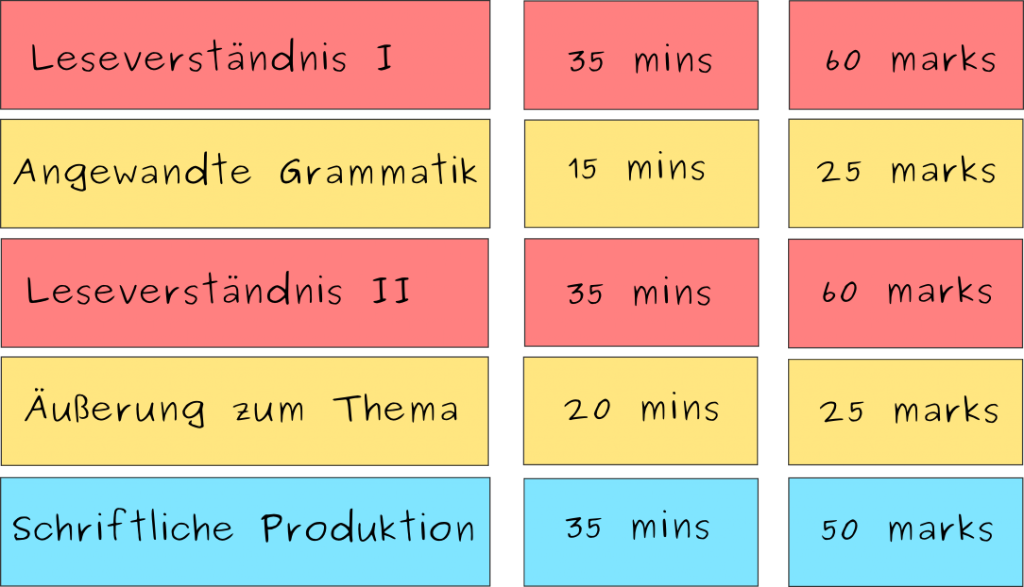 Take a look at the suggested time allocation on the right and do your best to keep it in mind when using Deutsch.ie to revise! The two reading comprehensions are worth the most marks, followed closely by the short essay – these sections should be completed carefully and thoroughly with enough time left over at the end of the exam to check for spelling and grammar errors (10 mins). Following the suggested time plan should help you to stay on track.
The menu on the left hand side of the page features the 5 sections of the written exam paper. Click on a section to learn more about it and to view it as it appeared in previous exam years!